Serenity Press Retreat 2023
Crom Castle, Ireland
Non Fiction Retreat: November 6th to 11th
Fiction Retreat: November 11th to 16th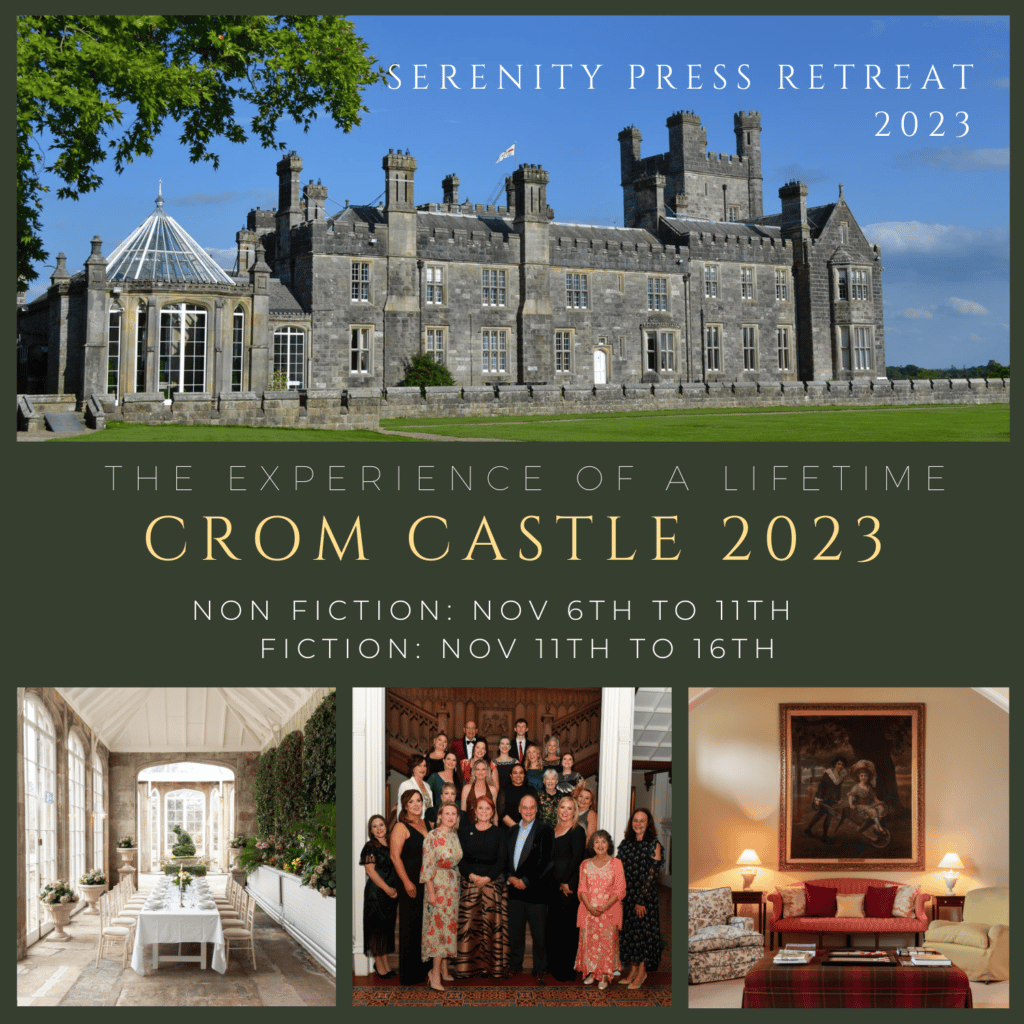 Imagine writing in a castle!
Imagine a writing retreat in a castle! Yes, you read that right.
We enjoyed our 2017, 2019  & 2022 retreats in Crom Castle, Ireland so much that we are going back to offer this unforgettable experience to more people. 
A secluded castle, with magnificent gardens to explore, situated alongside Lough Erne and surrounded by National Trust forestry. 
A majestic Downton Abbey experience, including a butler, maid service, and meals prepared by the castle chef. 
Imagine taking a break from day-to-day life to immerse yourself in a life fit for an Earl and Countess.
With lots of time to write, explore and savour your surroundings.
And yes, the newly married Earl and Countess of Erne will join us on occasions during our stay.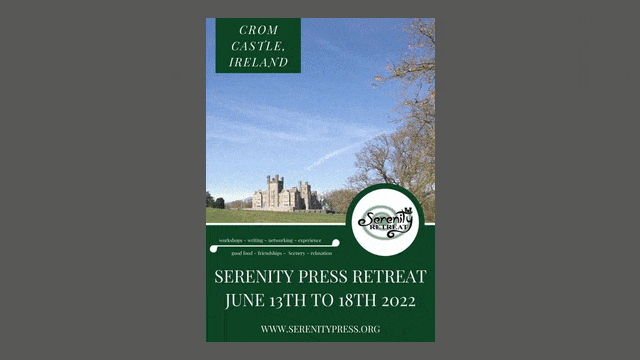 kind words from Historical Fantasy author and former retreat guest Juliet Marillier:
"Serenity Press's Crom Castle retreat was a one-of-a kind experience. The setting was truly beautiful, the hospitality warm and welcoming, and the program well thought out, with a good balance between activities and writing time. There were many memorable moments. Strong bonds of friendship were formed over the time of the retreat, and I came away with my head brimming with fresh creative ideas"
Our inaugural retreat was held at CROM CASTLE, Northern Ireland (March 2017), Serenity Press has been welcomed back to the castle by Lord Erne. We were delighted to be able to offer this opportunity for writers to experience this all again during our 2018, 2019 and 2022 writers' retreats. We love hosting this memorable experience and our next Crom Castle retreat is confirmed for November 2023. It's part of our plan to deliver memorable writers' retreats on an annual basis.
We are delighted to announce that INTERNATIONAL author JULIET MARILLIER will join us for an exclusive in-conversation with our guests. We also have two additional high-profile guests to be announced in the coming months and further details to follow.
One thing is for sure, Serenity Press Retreats are memorable.
With boat trips, writing goal incentives and a visit to an Irish heritage location this is a trip of a lifetime.
If you can see yourself in 2023 writing in an Irish castle pop the dates in your diary and let us know that you are joining us.
Places are limited, so it's first in, best dressed. Register your interest here