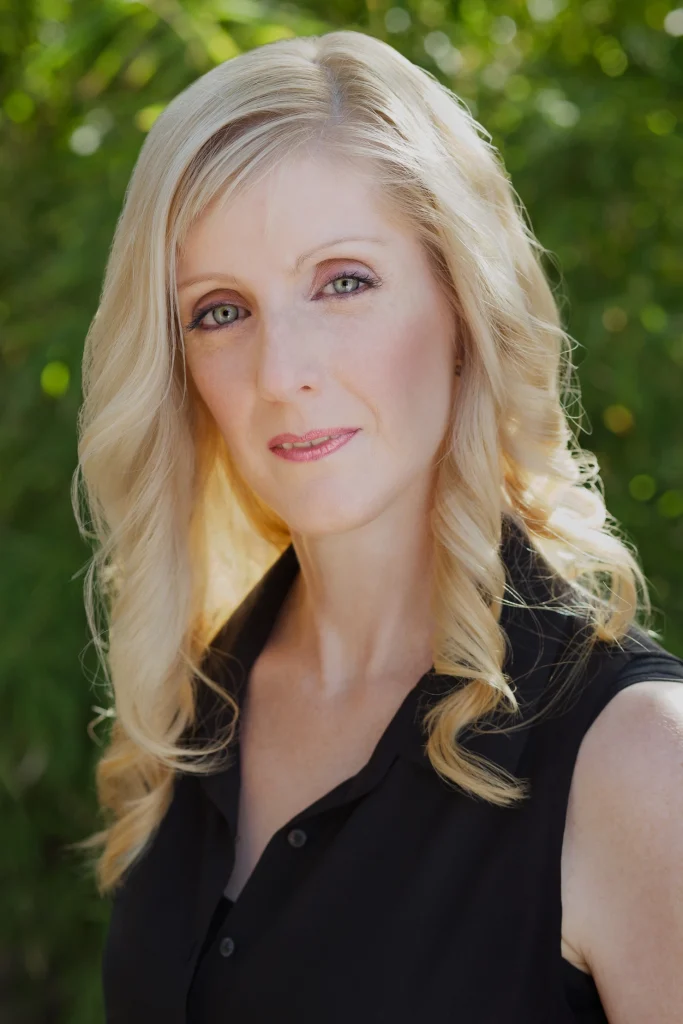 Sandi's debut rural crime thriller Tell Me Why won the 2015 Davitt Award Readers' Choiceand was also shortlisted for the 2015 Davitt Award Best Debut. It spearheads a series ofgritty, authentic rural crime novels with romantic elements. The next instalment, BlackSaturday, will be out soon. Sandi has won multiple prizes in the Scarlet Stiletto Awards forher short crime fiction. Several of her short stories have been published and shortlisted inother competitions, while her articles have been published regularly for over ten years. Sandilives in the beautiful Dandenong Ranges with her husband and furry family. Visit her website here.
What are you working on now? Describe it in 15-20 words or less.
I am putting the finishing touches on the third novel in my series, with the working title Into the Fog, in which three Daylesford children disappear during a treacherous storm from a police camp, and have started the fourth instalment.
Where did your desire to write come from?I come from a family of avid readers, although I was a bit of a maverick in terms ofgenre choice (as I was with following a different footy team). From the age of aboutsix, I was already addicted to crime and adventure stories, thanks to the likes of EnidBlyton. My dream to be a crime writer started about then, too.
What do you think about the phrase write what you know?It should be extended to: write about what you know and what you want to know,explore or solve. Unless you are writing an autobiography, you must travel wellbeyond the skills you possess and events you've experienced – although these willadd texture and uniqueness to your writing – living parallel lives through yourcharacters via a combination of imagination and research.
What's the hardest thing about writing?Waiting…because it takes a long time to write a novel and make it the best you arecapable of. Then more time elapses waiting for feedback from mentors, editors andpublishers, before the manuscript goes through editing (which can include structuraland line editing) and other stages, leading up to the book's release.
What would you like your Facebook Page status to say in 2018?'I'm thrilled to share that the next instalment in my Rural Crime Files series will beout later this year. Meanwhile, I'm writing something new! And loving it!'
What inspires you in life?People and place – the fabric of our time, our community and unique country. Folk who are positive, empathetic and creative, and those who serve and protect our community, whether professionally or as volunteers. The way people pull together and what they will do for each other in times of adversity. The beautiful natural environment I'm blessed to live in with my lovely, funny, creative husband and our furry family. These things inspire me as a person and a writer.
What is your favourite quote?I have two equal favourites:
'You know it's never too late to shoot for the stars. Regardless of who you are.' (Nickelback)

'That which does not kill us makes us stronger.' (Friedrich Nietzsche)
What is the best book-to- movie you've ever seen, and why? And the worst?One of the best, is a book-to- television show: Miss Fisher's Murder Mysteries. It is afabulous adaptation of Kerry Greenwood's Phryne Fisher series. Kerry's creativeinput into the translation of her books to the small screen – including the casting –shines through, making the show much-loved by existing and new fans. But I can'tthink of a bad example right now!
What's the last thing that made you laugh?
I laugh a lot. It doesn't take me much, and so many things in life are worth smiling and laughing about, aren't they? But the very last thing that made me laugh was watching our two cats play-fighting, which ended up in a love fest of them cleaning each other at the same time.
In a letter to your 16-year- old self, what advice would you give?
'Keep believing in your writing dream, Sandi. You will take a winding path, working as banker, paralegal, cabinetmaker, office manager, executive assistant, personal trainer and journalist, and almost join the police force at different stages. This will bey our "writer's apprenticeship" and it'll give you loads of inspiration and fodder for your stories, and you'll always think that if writing hadn't been your true dream, you would have been a police detective. So hang in there, rake up maturity and life experiences, this gives you the resilience that eventually reaps the reward of being a published author.'